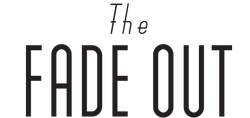 The Fade Out is a crime comic miniseries created and written by Ed Brubaker with artist Sean Phillips, and published by Image Comics. The Fade Out was the duo's first project under their exclusive contract with Image Comics, which granted them complete creative freedom on any potential works within a five-year period.
The series began publication on August 20, 2014, and concluded its 12-issue run on January 6, 2016.
Set in 1940s Hollywood, THE FADE OUT begins with a suspicious murder and kicks off an intricate mystery involving a noir film stuck in endless reshoots, a writer plagued with nightmares from the war and a dangerous secret, and a maniacal studio mogul and his security chief who will do anything to keep the cameras rolling before the Post-War boom days come crashing down.
Publication history
Edit
Conception
Edit
After finishing Fatale, Ed Brubaker wanted to write something unlike anything he had done before. He decided that he wanted to do "an epic noir that would have some meta connotations to it." The project was meticulously researched, and Brubaker even hired a research assistant to collate a photo file for the creative team, which was filled with numerous photos "all categorized by neighborhood, real people, movie stars, movie premieres, cool restaurants...".
Announcement
Edit
The Fade Out was first announced in early 2014 at Image Expo,[1] and the series was billed as "an intricate and groundbreaking crime story on a level [Ed Brubaker] and [Sean Phillips] have never tackled before."[2]
The series launched with a 40-page issue that included include exclusive back-matter articles not to be collected in later editions.[2] For collectors, an oversized "movie magazine replica" variant edition with 8 extra pages of behind-the-scenes art and articles was also available.
Collected issues
Edit
Reception
Edit
Critical reception
Edit
Since its debut, The Fade Out has received critical acclaim from critics. The series currently holds an average score of 9.0 out of 10 at the review aggregator website Comic Book Roundup.
Sales and reprints
Edit
The first issue of the comic sold out immediately at the distributor level, although Image Comics reassured that this first issue would be going back to print to meet customer demand.[3] Ed Brubaker revealed in the back-matter content of the second issue that the first comic was his and Sean Phillips' biggest comic debut in their 15 years of working together.
References
Edit
↑ Newsarama Staff (May 15, 2014) "Image Release First Taste of Brubaker & Phillips' THE FADE OUT". Newsarama. Retrieved Aug 20, 2014.
↑ 2.0 2.1 Wilson, Matt D.. (May 15, 2014) "Ed Brubaker and Sean Phillips Go Hollywood Noir With 'The Fade Out' [Preview]". ComicsAlliance. Retrieved Aug 24, 2014.
↑ Elfring, Mat. (Aug 21,2014) "Image's THE FADE OUT #1 Sells Out". Comic Vine. Retrieved Aug 24, 2014.